New Release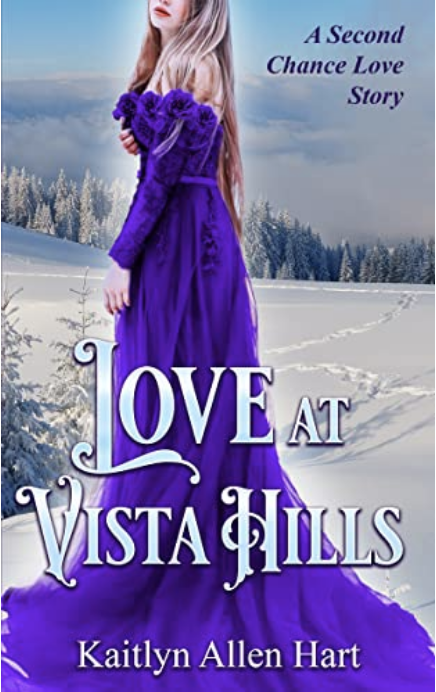 Love at Vista Hills
Published: 11/10/2022
A second chance at love seemed impossible until Vista Hills.
Amy struggles with the loss of her husband and escapes to Vista Hills.
Amy thought she was an independent woman until she flees to the mountains, battles a blizzard, and meets the Whitaker family at Vista Hills. With family dynamics at a breaking point, they all struggle to survive the wrath of nature.
Meet Ryan with his temper and impatience. Mark, a promising physician, shattered by a disability. And Sylvie, a teenager striving for nor...
About Kaitlyn Allen Hart
Kaitlyn Allen Hart specializes in contemporary romance, capturing the magic of love with a touch of mystery. For fifteen years, she has written novellas and novels. Only recently, she published some of her work. A hopeless romantic Kaitlyn believes true love can turn dreams into a reality. She epitomizes the belief in her writing. An avid reader of romance, she focused on a professional career before turning her attention back to writing stories depicting true and everlasting...